How to make sure your resume stands out: 2022-2023
2022, there is an employment surge in the hiring process both nationally and globally. After Covid-19 we have got introduced to a few new terms like remote jobs, hybrid, contract, and part-time. Due to various reasons during the lockdown, to keep the businesses on, the corporate came down with scopes that can help both the employees and employers. For the very first time, online jobs, working anywhere were seen with productive eyes. Varied industries became more important as now an online presence is a must for every venture. The movement of the population changed swiftly from offline to online. Customers trusted more online, hence vacancies for UX designers, Testers, Graphic Designers, Video editors, Content writers, Data analysts, Marketing leads, Digital Sales, and many more professions became prominent. To pursue these careers, you need to write the resume in a structured way. Let's explore how?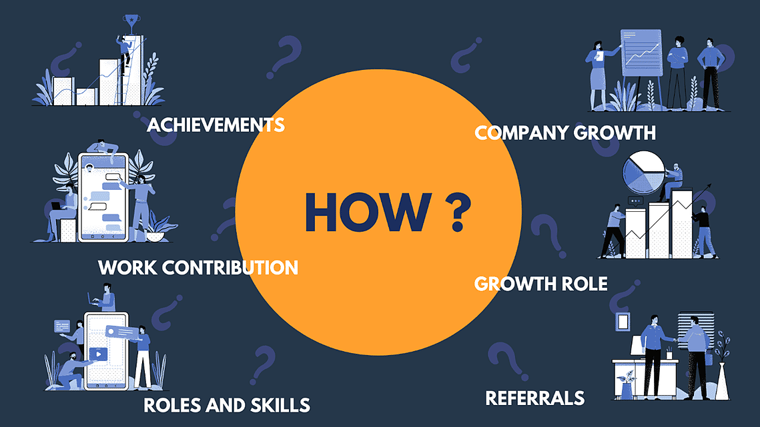 Structure your Career: Write the resume skill based
Primarily to understand there is no fixed job interview resume format. We know the 3 types of resumes but in the current corporate world, those become less applicable. The resume must inculcate 3 things: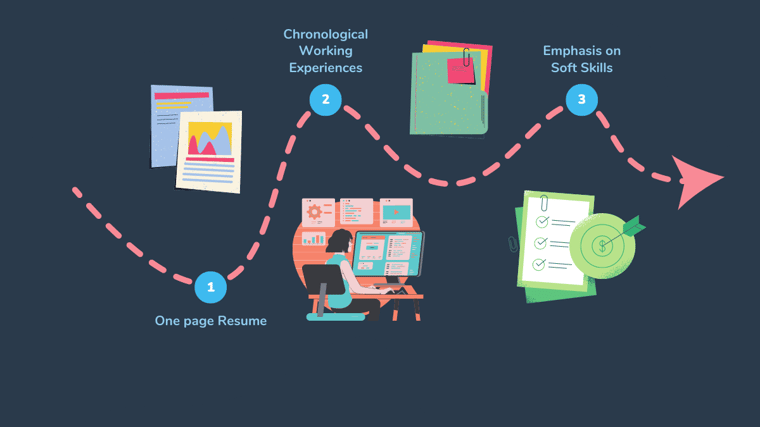 Presenting you 2 resumes for a better idea: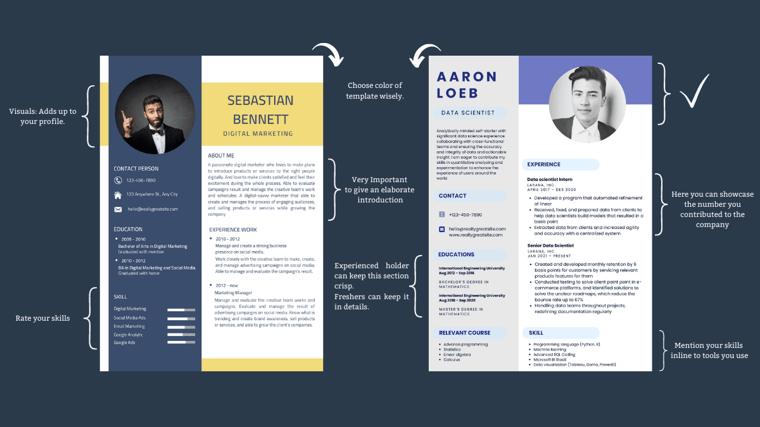 You can always refer to these templates from Canva. You can upload your resume to Techfynder portal for better job opportunities.
Freshers who are new to any career can build their resumes around educational qualifications. Internship inline towards aspired profession will be adding points to it. Their skills during the college days mentioned will cover the needed. You can take up free work or do a demonstration to showcase the work in the interview. This will increase the chances of you being selected for the interview. The experienced holder must highlight their current work experience with skills and tools learned. Their skills around the work matter, it's best if it is in line with the work. The more they hold a position for a year it adds a point to their career. You become eligible for more work with the easy transition because of your experience. Consequently, Let's say you are somebody carrying a gap in your arena, you prepare your resume for job application to be applied in the future. Keep updating your volunteer activities, new skills acquired(certification), and work at home jobs in your CV. The more you up-skill yourself, it will boost your career, and help you coordinate remote jobs.
5 must point in your resume: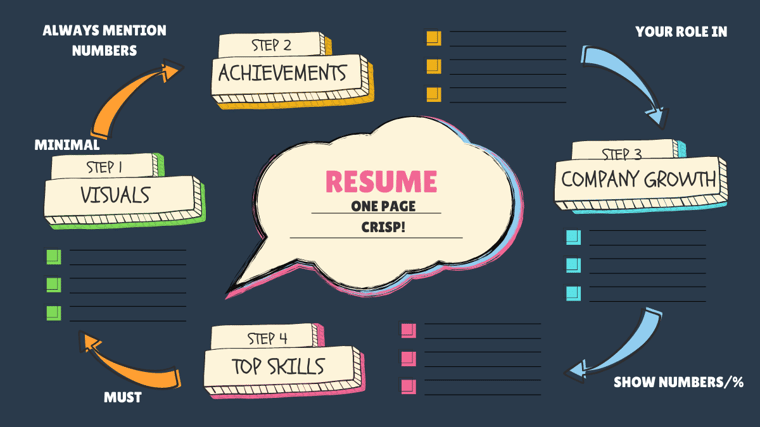 Is your resume visually appealing?
Have you added the numbers to your achievements?
Did your company grow after you joined?
What are the new skills you acquired?
What previous skills did you apply?
Applicants consider presenting themselves tedious through a resume writing format. We keep all for face time interviews, what we miss out on is the resume is the first step to interview. We presume only roles and responsibilities in the current job help us switch to the new one. Employers are eager to hear about the numbers you added to your current company. Before circulating your resume it's vital you update your resume by mentioning your current company and contribution to the growth of your company. The skills you applied and acquired, express in your cv with execution details followed. We're ready to browse free jobs on various active platforms like LinkedIn, and Techfynder portals.
You can now send referrals to your current company through Techfynder for better credentials of your work. It increases the trust and chances of you getting selected for the job.
You're Ready for a Fast Job Search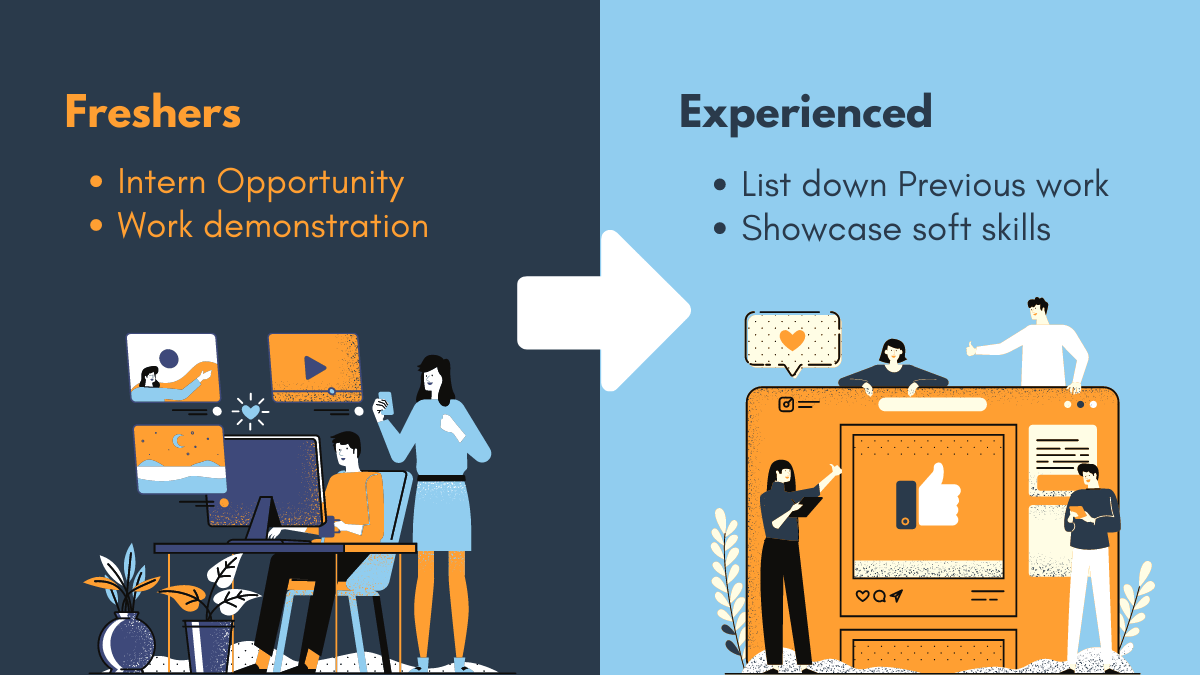 With the Resume, your work referrals are ready, now you can browse for your desired job.
Freshers:
Can apply globally, explore global companies.
Take up an internship, avail work from home jobs.
Internship helps them get an idea of a full-time role in a company.
There are many interns, who become full-time after the completion of their internship.
The experienced holder:
Confidently present with detailed work they did in their tenure with their team's referrals.
Overall conduct is always noted in your company which in the end helps you get fruitful feedback.
The submission of the resume must proceed with a final check and proofreading.
Keep your Job alert on in your respective job portal
Check the role and responsibilities and apply.
Every company uses different tools to execute its work. In your tenure, you might have come across those tools and know how to use them. Don't miss out on mentioning those during your interview. The more you work on your one-page resume, the more your chances of getting the desired employment increase. Each experience technical or non-technical is worth mentioning in your resume. Companies hire those whose resume speaks louder. Comment below your profession and let us know your idea of a resume, formally known as curriculum vitae.
For more job-related updates, you can join our Telegram group.