Your success is our success: Techfynder & Path Infotech
As part of our continuous effort to provide you with the best possible solution, we are pleased to announce that we will be supporting Path Infotech in its growth. One more terrific and significant mark in Techfynder path and we look forward to developing and expanding business together.
Path is a Technology Solutions Company offering foundational, sustenance, and digital transformation services across multiple technologies to global businesses. The company provides a blend of industry domain and function-specific solutions and services on Multi-Cloud, Mobility, Analytics, Enterprise Technology, Platform and Application Management, and Cross-Platform Integration.
Path Infotech drives business effectiveness and efficiency while striving for innovation, flexibility, and integration with technology. Among a range of Awards & Recognitions, in 2019, Path was recognized as the ASEAN Partner of the Year – The Oracle Partner Network (OPN) which is part of the Oracle Excellence Awards program and the winners are selected based on their solutions, technical capability to implement the same, and business practices.
In the same year, the company was recognized as 'The Digital 100' by ChannelWorld at the Premier 100 annual awards for 2019. The coveted award was given in recognition of implementing innovative, agile and transformative work to become a futuristic partner for their enterprise customer.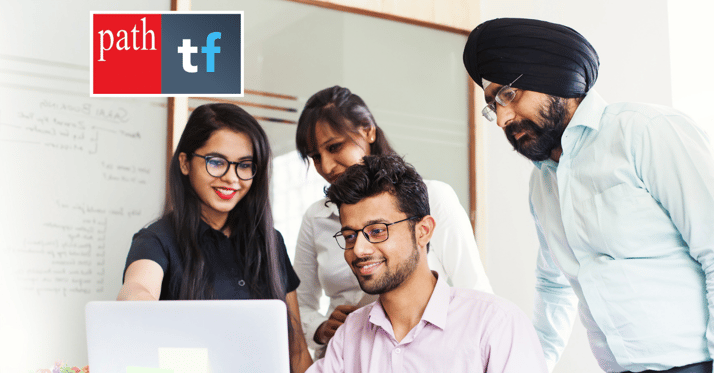 Key Engagement Pillars
Foundational
Path Infotech drives efficiency across core business processes, boosting productivity and competitive advantage.
Sustenance
The business manages daily IT operations with proactive Support Service models, so they can focus on more strategic initiatives.
Transformational
They evaluate readiness to cloud and help transform businesses with a four-step Cloud Adoption Methodology to enable right.
For Techfynder, it is a pleasure helping Path Infotech by sourcing, shortlisting profiles, background verification and payroll services to onboard permanent and contract staffing requirements all over India. We will be managing all administrative procedures so our client can focus on its continued business growth.
We are a very targeted solution to find top talent with specific skills in any location, but with no commissions so contact us to learn more about our solution. Your success is our success - get in touch with us today!
Tags:
opportunities
,
technology industry
,
Information Technology
,
Solution
,
client
,
Global
,
Direct Solution
,
Client onboarding
,
business success
,
Permanent staffing solutions
,
Hiring solution
,
Collaboration
,
Path Infotech