3 Recruiting Trends That Will Shape 2022
Talent acquisition has changed and the modern workplace is evolving quickly, prompted by the impact of the pandemic. Across various industries, digital transformation has been accelerated, moving companies of all sizes to fast-track their digital plans and new sets of recruiting processes arising. The trends and new formats that will emerge in the next few years are bound to affect both companies and talented professionals.
As the global health crisis has been affecting the HR and recruiting industry, companies view it as an opportunity and turn over a new leaf in how they attract, hire and onboard candidates. Sage study, The Changing Face of HR, reveals that 24% of businesses have started using AI for their talent acquisition needs, with 56% of managers planning to adopt automated technology in the next years. The research also found that a third (33%) of respondents are looking to build better candidate experiences for applicants, on-boarders, and new joiners, as the focus on workforce experiences in the war for talent intensifies.
A seamless candidate journey from recruitment to onboarding talent is vital. The recruiting sourcing tools were already on the rise, but the crisis has accelerated their use. In order to find the right fit, companies need to rethink and invest in new technologies - not only would algorithms accelerate information processing, but they also have the capability to counter bias often found in human decision-making.
Recruiters can wear various hats but companies should enhance their recruiting process by investing and adding digital tools, allowing them to experience and contribute to finding the best candidates through new technologies so they can focus on each stage and master, even more, the hiring process.
This is not the replacement of humans with computer systems - it's a technology available to assist humans, not replace them. Improve accuracy, increase speed, and more importantly, freeing up teams' time to focus on what's important.
Businesses that want to attract the best, need to go further. Here are three ways to adapt to the trends in candidate-driven hiring in 2022 and beyond.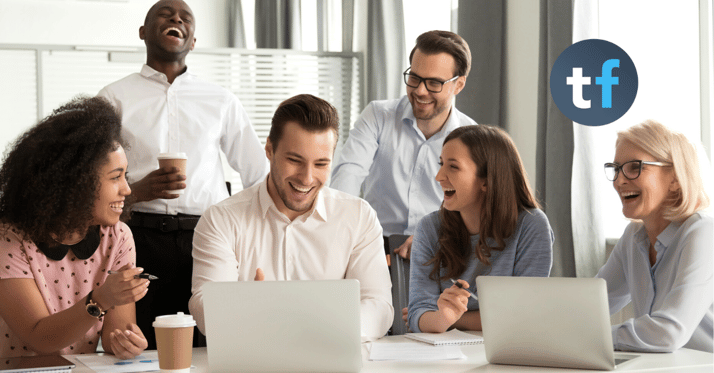 1. Embrace the technology: adopt digital hiring solutions
To complement your recruitment efforts process, ensure a seamless hiring experience, and get access to a larger talent pool, recruiters must adopt hiring technologies such as automation and AI. By scanning a candidate pool and scoring them based on parameters you have selected, AI advocates your hiring decisions in a non-biased way. Ideal examined that incorporating AI into your recruitment process can cut down hiring costs by 70% and has the potential to reduce time to hire from 34 to 9 days.
2. Global reach and remote opportunities to find the most skilful candidates
Both employees and jobseekers have various hiring platforms available in the market. However, to overcome cultural differences and language barriers, the companies will need to keep enhancing their brand as well as creating processes and policies that will widely assist relocations and offer competitive benefits packages.
3. Remote hiring will be the new normal
Recruiting teams shall embrace hiring remotely remote as a replacement for the traditional in-person interview process. it is now more suitable for both: recruiters and talented professionals to do remote interviews successfully, which has served to save time and many others resources for both parties.
Looks like that the hiring needs will continue rapidly evolving in 2022. No doubt, the crisis has changed the face of recruitment overnight. 2021 is going to the end and the human resources industry will have to take a long look at their hiring and onboarding process and policies for a smooth transition and sustainable growth.
Don't stay behind - If you are looking for a unique solution that allows you to directly connect with professional talent globally, optimize processes and focus on business growth, then register today at Techfynder and get access to our Global Talent Pool of professionals in over 135 countries. Use free Free Posting and see the first 5 candidates immediately.
Tags:
opportunities
,
find jobs
,
tech businesses
,
search engine for jobs
,
technology industry
,
contracting opportunities
,
future workplace
,
video interviews
,
Manage Contractors
,
Information Technology
,
Covid19
,
Solution
,
Global
,
HR Technology platform
,
Direct Solution
,
business success
,
building teams
,
global teams
,
Global platform
,
Hiring solution
,
Strategic License
,
Hybrid solution
,
Artificial intelligence