Create Brand Recognition to Penetrate Different Markets
Pathmonk Presents Podcast
Our Marketing & Communications Director, Paul Guy on Brand Recognition, Personalization & Decision Data
Although it may seem obvious that talent success is business success, there are just too many employees who feel undervalued and underappreciated. Your greatest business asset is your people. However, assets are only truly valuable through the time and energy you commit to them. By being proactive and thoughtful in your talent management you can retain, develop and engage these vital players, giving your business a competitive edge.
What's Pathmonk Presents Podcast? Pathmonk Presents is a fast and effective show to sharpen your growth marketing skills. The 20 min episodes offer data-backed success and failure stories featuring top business leaders. The host is always sure to work his magic and reveal the inner workings of both the business and the leader.
If you've come this far you should be aware of what Techfynder is all about? If it wasn't obvious our driving force is people. The people we support, the people who support other businesses, and more importantly our own people. We offer a dedicated platform that allows companies and agencies to directly source and hire talented professionals globally. Our strategic service manages the complete recruiting admin process from hiring, verification, onboarding, and payroll. We're here to serve and help with talent management to set you up for success.
Lifting the curtain, Paul dives into his thoughts on brand recognition, personalization, decision data, and communication. If anyone knows the true value of people in a business it's our Marketing & Communications Director, Paul Guy. Paul is focused on optimizing brand recognition in order to penetrate different markets in a personalized and valuable way. He's always thinking about people!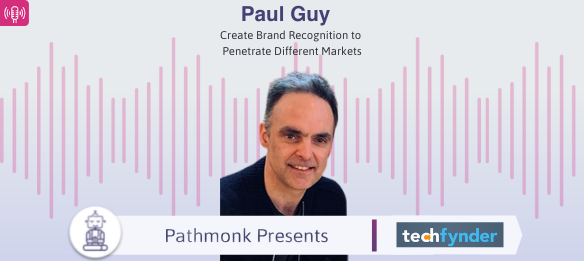 Techfynder reaches varying markets around the world and it is valuable to Paul to create dominating brand recognition to reach those differing markets. By being innovative in our analysis of decision data the team can target each market based on their desires and needs. As Paul says; 'You have to make the effort to suit their desire'.
Listen in to discover more about our people and business with a little touch of insight into Paul's strategies and ideas for successful business growth:
If you need further details about our solution, feel free to contact us through this form or through any of our channels.
Tags:
opportunities
,
tech businesses
,
what is techfynder
,
technology industry
,
future workplace
,
techfynder team
,
techfynder growth
,
Information Technology
,
Solution
,
Global
,
HR Technology platform
,
Direct Solution
,
business success
,
global teams
,
Global platform
,
Hiring solution
,
business workflow
,
Strategic License
,
Artificial intelligence
,
Pathmonk