HOW TO DEVELOP A REMOTE TEAM OF IT CONTRACTORS
Large projects can often make or break an organisation. Teams frequently face many different challenges, which is often based on the overall structure of an organisation and how the project is being run. Professional and technical personnel should always be available, ensuring the correct flow and timelines are always met.
One of the biggest challenges that project managers face is if the team are not trained enough to perform assigned tasks, especially when under time constraints. The development of the project can rapidly decline if the expertise is not there beforehand, even with basic soft skills, which allow the team to effectively communicate, problem-solve, collaborate and organise their own workload. Many employees in this modern age fall short on interpersonal abilities, which is a huge burden during a large project, which is why companies often opt to build a remote team.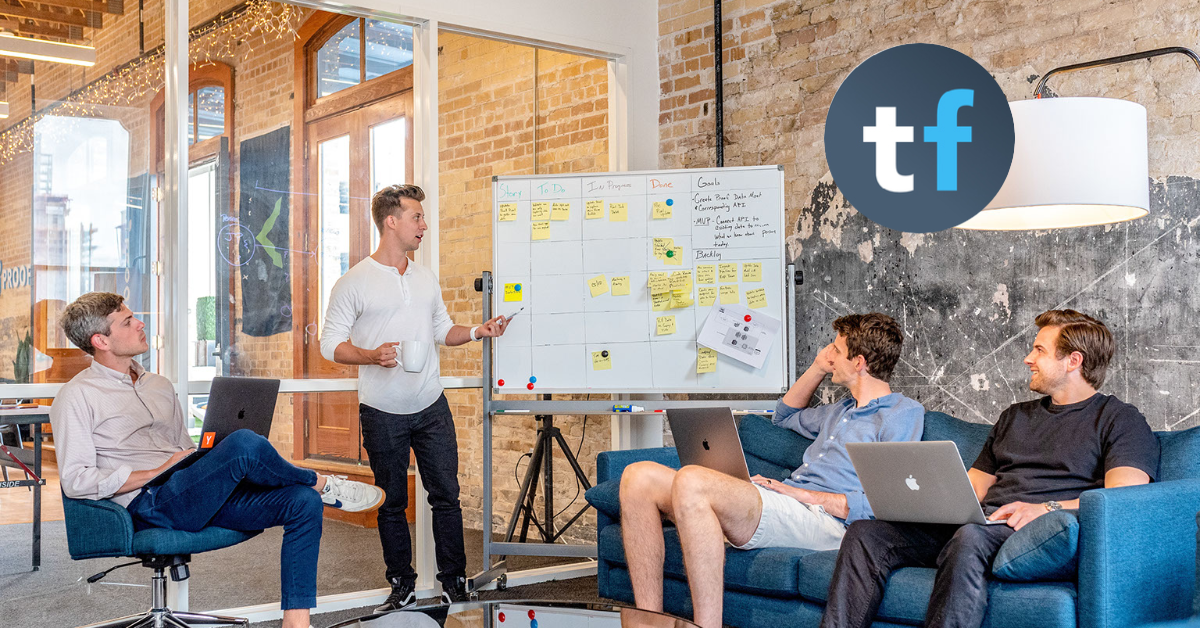 Why build a remote team?
Compared to hiring a whole new team of full-time staff for one specific project, hiring remote workers is usually more cost-effective for businesses. We are now living in a digital world, which allows organisations to access the ever-increasing pool of qualified workers. No matter which route you decide to take, there are a plethora of business advantages which will come as a consequence of developing a team to operate remotely.
Remote employees are often specialists in their field of work, who are there to meet and exceed your expectations, meeting your deadlines. It can be difficult to only hire talent in your geographical area as it limits your options considerably, but by hiring remotely, you open your company up to the opportunity to have the best and the brightest professionals join your team.
Go remote with Techfynder
Techfynder is a devoted platform which is suited perfectly to organisations looking to put together a remote team for large projects. We have built our entire process, people and culture around connecting, building contacts throughout the industry - showcasing a global audience of talented technology contractors.
Our platform streamlines the entire recruitment process, for both contractors and businesses, as everything is conducted in the same place. Initially, the contractors have the opportunity to list their skills, experience, per diem rates, location and the length of contract they're looking for. Businesses then have the ability to be matched with specific professionals with the right experience and expertise they are looking for. There are hundreds of thousands of individuals out there who each specialise in different fields related to information technology, but with Techfynder, you can narrow this down based on your exact requirements.
Once you have potentially found the team members you are looking for, you can communicate and organise interviews, provide offers and get the contracts signed. We always work closely with both clients and candidates by listening carefully to their requirements, whilst operating incredibly high success rates.
If you are interested in learning more, you can arrange a conversation with our team by completing the contact form on our website.
Do you want to learn more about Techfynder?
Our exceptional IT contractor marketplace is a free service for IT contractors to register and a subscription-based service for companies. However, if you have any queries or questions, you are more than welcome to contact our team today. The easiest way to do this is by completing the contact us form on our website, where you can include all of your relevant information, and someone will get back to you as soon as possible.
Tags:
contracts
,
job search
,
opportunities
,
find jobs
,
small businesses
,
tech businesses
,
secure a job
,
job blogs
,
tech blogs
,
search engine for jobs
,
what is techfynder
,
tech skills
,
tech recruiters
,
it recruiters
,
the hiring process
,
career
,
job alerts
,
tech jobs
,
technology contractors
,
remote team
,
work
,
find contractors
,
location
,
skills
,
save money
,
save time
,
profile
,
employment landscape 2020
,
techfynder
,
techfynder jobs
,
techfynder contracts
,
techfynder app
,
technology jobs
,
it contracts
,
jobs
,
start up
,
Find IT contractors
,
search
,
job search engine
,
job listings
,
technology industry
,
recruiters
,
search jobs
,
it tech jobs
,
employment
,
find contracts
,
rates
,
contracting opportunities
,
tech jobs 2020
,
perfect tech team
,
techfynder.com
,
techfinder
,
part-time jobs
,
tech part time jobs
,
dedicated global recruitment platform
,
IT freelance contractors
,
tech finder
,
it contractors
,
employment landscape