LOOKING AT THE IT CONTRACTING PROFESSIONAL INDUSTRY
The UK technology economy has grown considerably over the last couple of years, and the demand for IT skills and specialists within their field is bigger than ever. Many businesses, especially those who are affected by political affairs such as Brexit, have been opting to hire short term resource rather than add new permanent employees to the payroll. Staying ahead of the competition is always the main goal for IT businesses, which is why IT professionals are needed more than ever.
In the IT industry, there is less demand for generalised support skills and more demand for specialisations. These can be a number of different things including SQL, Python, and even cyber security - but it can be difficult finding these specific skill sets during a recruitment drive. This is why IT contracting has boomed, as there are hundreds of thousands of individuals out there who each specialise in different fields related to information technology. As an IT contractor, you may work directly with a client, or you may find work through specialist recruitment platforms - such as Techfynder.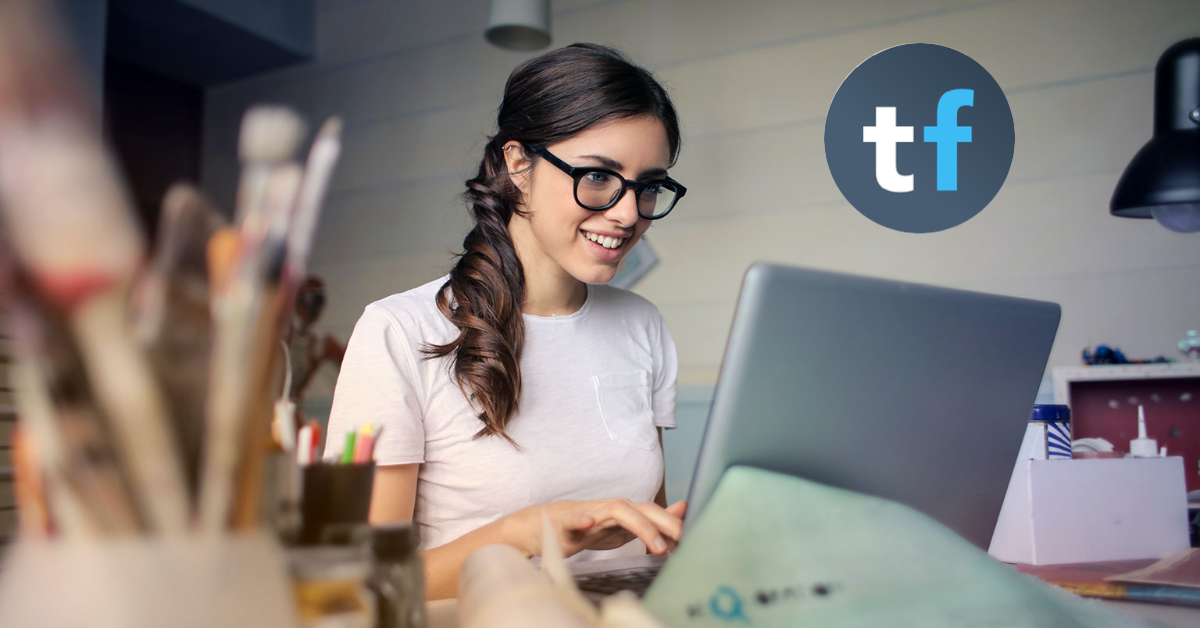 What is Techfynder?
As we have already touched upon, there is a huge demand for specific skills within IT - so it can be difficult to narrow these down person to person. However, here at Techfynder, we have developed a specialist platform which connects contractors with companies globally in one place. Our entire process, people and culture is about connecting, which is why we have made a direct solution for businesses and contractors alike.
One of the huge struggles that contractors face is actually finding work in the first place, as planning and searching online for the next contract takes time. The process of planning interviews and overall communication between parties is also a lengthy process, which is an integral part of recruitment. Companies are also always in need of IT contractors, but it can be hard trying to find the right person with the relevant skills and experience to meet their specific requirements for the job at hand.
However, our platform removes these struggles and worries, as it is a dedicated entity which connects contractors to thousands of companies across the globe. Every business has different specifications they are looking to meet, but our platform matches and provides access to in-demand contractors who are open to hearing new opportunities. The technology allows contractors to create their own profile, highlighting their location, skill, rate and experience. Through our secure platform, companies are then able to choose the right contractor to contract - without having to deal with the challenges involved in the recruitment industry.
As our founders have knowledge of the IT industry and first-hand experience, we completely understand the challenges that the market has faced - which is why we have targeted the global technology contractor industry with an innovative idea that will solve a myriad of problems. It's a direct one-stop solution for hiring IT contractors globally. To understand our IT contractor platform in more detail, please feel free to visit the Techfynder website. You can learn more about our overall mission, and the way we work as an organisation. On the other hand, you can also complete the contact form on our website. Include all of your relevant information, and someone will get back to you as soon as possible.
What happens when you join us?
Our platform is suited to both contractors and businesses, connecting them both globally in one platform. Every step of the recruitment process is carried out through this one entity, which is a free service for contractors and subscription-based for IT companies.
For a contractor, they are easily able to list their skills, experience, per diem rates, location and the length of contract they're looking for. Based on this information, the platform will then match them with suitable companies. Once an initial connection has been made, you can communicate and organise interviews, accept offers, sign a contract, and start your new position - all through the specialist platform.
With the Techfynder platform, this reduces the stress and time constraints that many recruitment processes have. Time and money can easily be saved, without having to advertise and recruit through third-party vendors.
We completely understand how professionals are looking to become their own boss, so rather than taking on standard full-time hours and a more repetitive routine, contractor and freelance careers offer an exciting mix of projects. Contractors can then be challenged and kept on their toes, with the added benefit of more financial stability and freedom.
How can I learn more about Techfynder?
To understand our platform in more detail, you are more than welcome to visit the Techfynder website. Our process, people and culture are about connecting, and we would like you to be a part of that. You can have a chat with a member of our team by completing the contact us form on our website and someone will get back to you as soon as possible.
Tags:
contracts
,
job search
,
opportunities
,
find jobs
,
small businesses
,
tech businesses
,
secure a job
,
job blogs
,
tech blogs
,
search engine for jobs
,
what is techfynder
,
tech skills
,
tech recruiters
,
it recruiters
,
the hiring process
,
career
,
job alerts
,
tech jobs
,
technology contractors
,
remote team
,
work
,
find contractors
,
location
,
skills
,
save money
,
save time
,
profile
,
employment landscape 2020
,
techfynder
,
techfynder jobs
,
techfynder contracts
,
techfynder app
,
technology jobs
,
it contracts
,
jobs
,
start up
,
Find IT contractors
,
search
,
job search engine
,
job listings
,
technology industry
,
recruiters
,
search jobs
,
it tech jobs
,
employment
,
find contracts
,
rates
,
contracting opportunities
,
tech jobs 2020
,
perfect tech team
,
techfynder.com
,
techfinder
,
part-time jobs
,
tech part time jobs
,
dedicated global recruitment platform
,
IT freelance contractors
,
tech finder