POST COVID: IT SKILLS FOR THE FUTURE WORKPLACE
The only constant in tech is change, technology is constantly evolving, and so is the job market along with it. While the job market may have changed dramatically amid the current economic crisis, landing that perfect IT job won't be easy but certain technical skills can make it effortless, especially if they're in high demand.
That raises an interesting question: What might be the most in-demand job skills in future? You definitely need an answer to that question if you're going to maximize your job search chances, right?
To help point job seekers in the right direction, Techfynder has analysed the fastest growing terms used by the hiring managers when searching for tech candidates in 2020 and the results represent some great insights below.
Skills that popped up the most in job postings included SQL, Java, Python, JavaScript, Data Science and Cyber Security.
SQL:
SQL has emerged triumphant as the third most commonly used language by professional developers. This may mean that companies are focusing on database architecture and data management above all other criteria, making it a tech-critical skill. Most organizations make use of data, be it financial information, market insights, customer segmentation, or client records. Where there is data, there are databases, and where there are databases, there is usually a need for SQL. It is crucial for database professionals who are interested in web development and administration. Data analysts, data scientists, Big Data Engineers and marketing specialists should learn SQL.
Java:
Even with competition from new languages, the demand for Java developers remains strong. Java is extremely popular because it can be used for mobile, web, and desktop app development. Developers extensively use this programming language to develop games, web applications, software, mobile applications, and much more. Some leading companies such as Netflix, Twitter, Amazon, and more also using this language.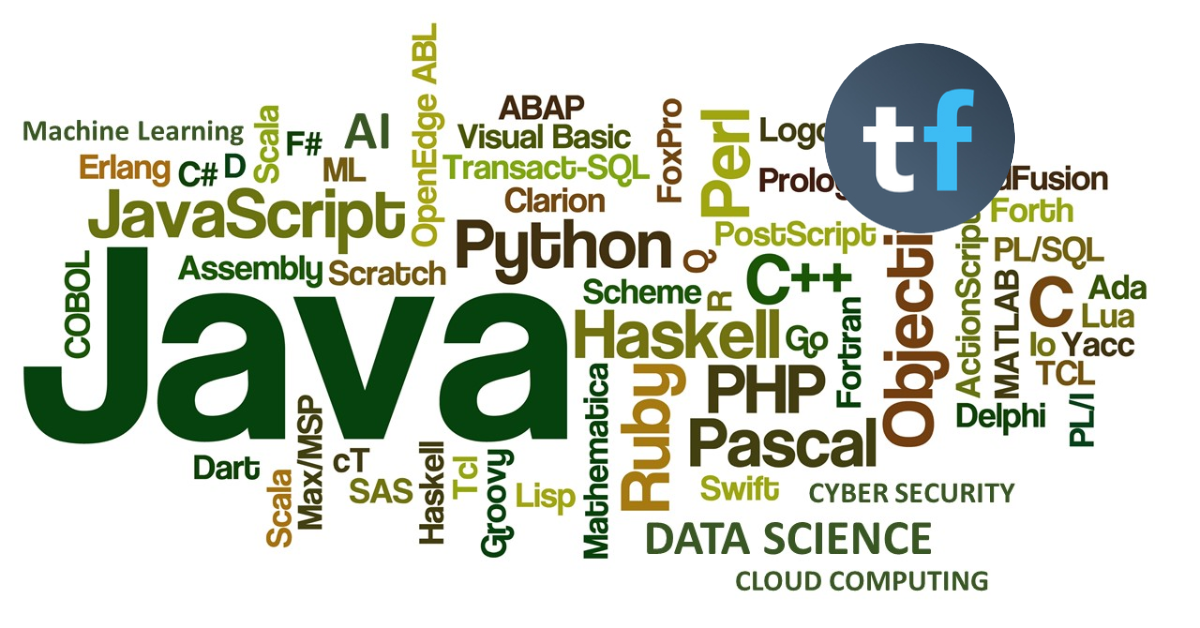 Python:
With the rising popularity of Python, it has become one of the most sought-after and widely used programming languages in the industry. Its popularity has soared in the tech industry over the past few years due to the rise of data science and machine learning. Python is often listed as a core skill for IT contractors, and as a coding language skill, that is hard to beat. Because of the growing ubiquity of the technologies, it's worth investing in Python skills now as your organization will most probably need some kind of Data, AI and Cybersecurity experience in the near future.
JavaScript:
JavaScript is an essential language for frontend developers. The term "frontend development" means it results in features that end-users can interact with. It is considered as one of the smartest choices for building interactive web interfaces as all modern browsers support JavaScript. It's text-based, written in an HTML document and run through a web browser. By learning JavaScript, you will then be able to add functionality, improve usability, and make websites more exciting.
Data Science:
Demand for skilled Data Science Professionals is going to rise exponentially. Starting a career in data science is a smart move, not just because it pays well, but because data very well may be the key point on which the entire world turns. Now its an era for graphs or plots to do the talking.
Cyber Security:
As the world is increasingly getting more dependent on internet and mobile computing to accomplish daily tasks, there has been a sudden surge in the number of potentially catastrophic cyber threats. Cybersecurity careers are one of the hottest and most in-demand fields for IT professionals.
To wrap up
These skills are a vital part of the new world of work. To professionals out there, remember, to be successful, you need to learn new skills — not just once, but throughout your career. All this means that tech workers and job seekers need to keep their skills sharp and up to date whereas employers have to stay on top of which skills are most relevant and understand that the ground can shift at warp speed.
We may have opportunities in high demand for you to take the next step in your IT career. Register here and view latest contracting vacancies posted by companies around the globe.
Tags:
contracts
,
job search
,
opportunities
,
find jobs
,
small businesses
,
tech businesses
,
secure a job
,
job blogs
,
tech blogs
,
search engine for jobs
,
what is techfynder
,
tech skills
,
tech recruiters
,
it recruiters
,
the hiring process
,
career
,
job alerts
,
tech jobs
,
technology contractors
,
remote team
,
work
,
find contractors
,
location
,
skills
,
save money
,
save time
,
profile
,
employment landscape 2020
,
techfynder
,
techfynder jobs
,
techfynder contracts
,
techfynder app
,
technology jobs
,
it contracts
,
jobs
,
start up
,
Find IT contractors
,
search
,
job search engine
,
job listings
,
technology industry
,
recruiters
,
search jobs
,
it tech jobs
,
employment
,
find contracts
,
rates
,
contracting opportunities
,
tech jobs 2020
,
perfect tech team
,
techfynder.com
,
techfinder
,
part-time jobs
,
tech part time jobs
,
dedicated global recruitment platform
,
IT freelance contractors
,
tech finder
,
it contractors
,
employment landscape
,
IT Contracting Industry
,
Professional Indemnity Insurance
,
Public liability insurance
,
Employer Liability Insurance
,
IT Contractor Insurance
,
contract employees
,
Expat jobs
,
IT Professionals
,
Expats
,
IT Skills
,
Top IT Skills Covid
,
future workplace