6 THINGS TO CONSIDER BEFORE BECOMING A CONTRACTOR
Have you been dreaming about being your own boss? Imagine yourself with a job in which you can live on your own terms, earn a competitive pay, decide on how to spend your valuable time, and choose the projects which you want to work on. Sounds amazing, right?
Being an IT contractor is just like running a small business. In the simplest terms, IT contracting is where tech professionals with a specialised skill set work as their own individual company and provide key expertise or niche skills to a client organisation on a fixed term basis. Many IT Professionals who choose to work as contractors are specialists at what they do.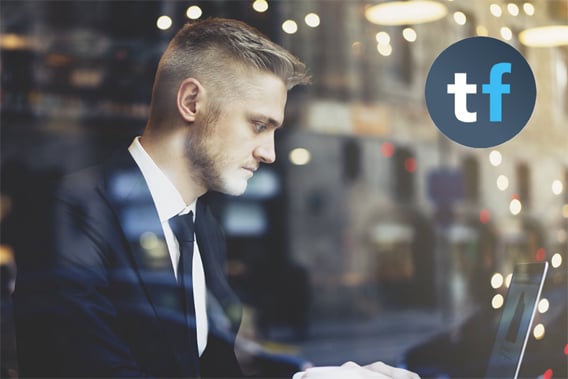 Life as an IT contractor can be exceptionally rewarding both financially, and in the sense of freedom. With each new contract you take comes the opportunity to learn new skills and gain exposure to different environments and industries.
However, leaving behind a steady income and jumping straight into something completely new would not be an easy decision to make. Often, people fear giving up a regular salary, the uncertainty of self-employment, or just the feeling of failing. Fear is normal! If you wish to be a successful IT Contractor, you need to be prepared for those risks and address your fears proactively.
It's true that contracting isn't for everyone, but if we ask any IT Contractor whether they regret making the switch, it's rare that you'll hear a negative response.
The decision to quit your job and go contracting isn't one to be taken in haste. To succeed as a contractor, you will need to be a self-starter, and be willing to take on a degree of risk. All this is achievable with the right planning, patience, and determination.
Do you think you can be one?
In case you decide to be one, it's not simply your unique abilities that shine through. Your character and method of operation is as significant as your ability with regard to being a successful IT contractor. Remember, when you contract, you're in charge of both your successes and failures.
---
Here are the six things to consider before you start.
Contracting Mindset: Why are you here?
This is the first question you ask yourself, what are the main reasons that are making you take this decision? Whatever these reasons are be honest and note it down. If you have only ever worked in permanent roles, switching to contracting requires a real shift in mindset, process, and lifestyle.
It is highly important that you're switching for the right reasons—a better opportunity of learning new skills, gaining experience in different industries, better work-life balance, career growth, etc. If you've got the right mentality for contracting, once the opportunity is given, you will get in, give brilliant results, and get out as an invaluable member of the team.
If you're passionate and searching for the perfect way to fulfill your passion, contracting would be an ideal long-term solution for you.
Know your skillset:
It may seem obvious but take a good look at your portfolio of skills, including your transferable skills and marketable skills. It is a crucial first step when considering contracting. Once you've determined your niche area of specialisation, you'll need to make sure you are the best you possibly can be in this field.
The Internet is a limitless source of free information and educational resources. Attend educational webinars, follow the blogs or social media accounts of industry experts, or bookmark and regularly check industry news sites and online forums to stay updated on the latest trends.
Financial Implications:
The next step is figuring out whether there is a market for your skills and what rates you'll be able to charge. Due to the short-term nature of the work, most employers are prepared to pay higher rates to contractors than to employees, particularly for the premium skills in demand.
Contractors have three major advantages: they typically charge more, they pay less in taxes, and they can deduct their expenses. Several factors will affect your rates, including your experience and the strength of the market (as well as the general economy), so it's important that you are aware of it all before you quit your job.
You can potentially earn up to double the net income of a permanent employee. In this case, it might be a good idea to set aside the amount you'd need to cover bills for six months as security, just in case you struggle for work. If you have a family, this is one of the significant points you should consider. It might sound like an insecure life for the contractor but knowing that your skills are in demand by more than one company can make you feel more secure.
Freedom and Flexibility:
You should be clear on how a contractor's job will impact the way you live. It offers the flexibility to take time off or travel between contracts and the freedom to choose when and where you want to work. As an IT Contractor, it is important to be on the lookout for new contracting roles before your contract is due to expire. Assuming you take a proactive approach to find contracts, you will avoid gaps between contracts that could reduce your finances.
Umbrella Companies or Limited Companies:
Remember, you'll only be paid for the work you do. You will no longer have the comforts of a traditional job, there will be no company pension or retirement plan, benefits, no corporate healthcare package.
But you can plan it all! How?
Umbrella Companies: Once you register under an umbrella company, you no longer have to worry about managing your finances or keeping track of modern tax legislation. They'll manage your registration and set you up as a Director of the Umbrella Company, accurately calculate your tax and ensure you're paid on time, every time. Whereas, contracting under your own limited company means that you will be in charge of your accounts, your salary, and your taxes.
Using an umbrella company or becoming a limited company can also save you on tax making contracting more profitable.
To know which route is best for you contact our partners Contracting Plus on (01)6110707 or email sean@iconaccounting.ie for further advice and support.
Techfynder Contractors:
The hardest part about being a contractor is finding the next contract. However, to survive and find your next tech contract job in an international market, we offer you a one-stop solution that's not only easy to use but offers everything you require.
It helps you plan your next contract and work with some of the best companies around the world. You can communicate, organise interviews, accept offers, sign a contract, and start your new position - all through our specialist platform.
Techfynder has become the contractor's best friend since the day it was launched, especially given its powerful matching algorithms, a feature that makes it easy to find the positions contractors have been looking for.
Find out more about tech contracting at Techfynder. If you're ready to introduce a better work-life balance into your work routine, click here to view the latest vacancies posted by companies around the globe.
Tags:
contracts
,
job search
,
opportunities
,
find jobs
,
small businesses
,
tech businesses
,
secure a job
,
job blogs
,
tech blogs
,
search engine for jobs
,
what is techfynder
,
tech skills
,
tech recruiters
,
it recruiters
,
the hiring process
,
career
,
job alerts
,
tech jobs
,
technology contractors
,
remote team
,
work
,
find contractors
,
location
,
skills
,
save money
,
save time
,
profile
,
employment landscape 2020
,
techfynder
,
techfynder jobs
,
techfynder contracts
,
techfynder app
,
technology jobs
,
it contracts
,
jobs
,
start up
,
Find IT contractors
,
search
,
job search engine
,
job listings
,
technology industry
,
recruiters
,
search jobs
,
it tech jobs
,
employment
,
find contracts
,
rates
,
contracting opportunities
,
tech jobs 2020
,
perfect tech team
,
techfynder.com
,
techfinder
,
part-time jobs
,
tech part time jobs
,
dedicated global recruitment platform
,
IT freelance contractors
,
tech finder
,
it contractors
,
employment landscape