THE WINNING STRATEGY TO MANAGE CONTRACTORS
Increasingly, modern technology companies are integrating contract employees with permanent staff to maximize resources and meet project objectives. Once you have identified and engaged with an independent contractor, ensuring a successful working relationship is the next important step. For this reason, we are discussing the top six tips to help you manage effectively these valuable contingent resources:
Tip 1: Choose Wisely
There are numerous reasons a company may need contract workers – most organisations use contractors to provide a variety of services that their employees aren't expected to have the knowledge, skills and experience for a certain project.
The key to this entire process is finding a contractor you can easily trust, get to know, and work with. Have a specification of what conditions contractors must meet in terms of skill, knowledge, experience and use it as a checklist to help you decide. Once you know this, you can find a professional whose skills and experience align with the type of work you're looking to complete.
Techfynder will make sure you hire well matched contractors for the job roles. Our platform will help you organise candidate interviews and carefully screen, test and reference-check them to ensure you're getting the most qualified talent.
Tip 2: Clearly state your goals, expectations, milestones and expected work outcomes
The more direction you can give a contractor, the more likely you will be to achieve your management goals. Before assigning a project or task, you should discuss the goals of the project, their roles in it and what you expect from them. It's really important you look at their portfolio to see the kind of work they've carried out previously. Giving your contractors the space to own their work and manage it effectively, is a great move. If you have a question or you're unhappy with any aspect of the project, bring it to the contractor's attention as soon as possible.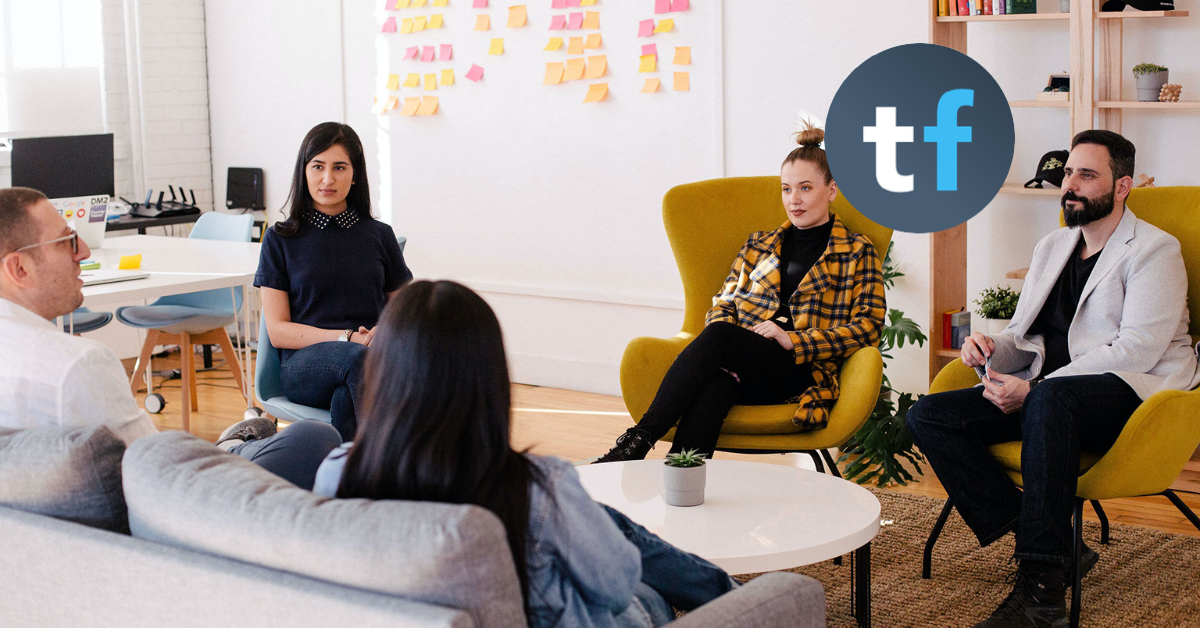 Tip 3: Communicate Regularly
Establishing good communication is the key to maintaining strong relationships between contractors and employers. Before your contractor begins the project, establish a process for communicating progress. How will you discuss progress? Will there be weekly progress reports? How about phone calls? Emails? Checking in regularly also means that you can keep on top of everything that is going on and report back to higher management accordingly.
Tip 4: Treating Contractors Equally:
We all deserve to be treated equally, whether no matter your gender, age, wherever you come from and more importantly: no matter what your employee status is. An employer should always give equal treatment to contract workers. Manage them the same as you would any other company employee. Throughout the project, involve contract employees in relevant meetings, include them in team memos and e-mails, ask for their opinions and ideas, and consider them when you celebrate project milestones.
Tip 5: Prepare Direct Employees
Contractors need to work side by side with employees on the project. Cultivate working relationships between contract and direct staff, to encourage idea-sharing and develop rapport. Everyone working on the project should understand the reasons for hiring contractors and know that they are committed to being successful.
Tip 6: Feedback
Always remember to give your contractors feedback. Make sure that there tasks are continuously headed toward your mutual goals, but don't get overly involved in the day-to-day activities. Always be polite, professional, and respectful. Show your appreciation for their efforts. Thank them for their contributions when the project is completed. Giving performance feedback to contract workers helps you retain them.
In this blog, we've covered the crucial aspects of contract management. We believe our skills-based platform Techfynder can easily find the right contractor for the right job. Our AI will automatically map top quality contractors to your job posting or you can simply search directly through our talent base by selecting your requirements, skills, experience, location, and rates. Sign up as an employer and post your contract role now.
Tags:
contracts
,
job search
,
opportunities
,
find jobs
,
small businesses
,
tech businesses
,
secure a job
,
job blogs
,
tech blogs
,
search engine for jobs
,
what is techfynder
,
tech skills
,
tech recruiters
,
it recruiters
,
the hiring process
,
career
,
job alerts
,
tech jobs
,
technology contractors
,
remote team
,
work
,
find contractors
,
location
,
skills
,
save money
,
save time
,
profile
,
employment landscape 2020
,
techfynder
,
techfynder jobs
,
techfynder contracts
,
techfynder app
,
technology jobs
,
it contracts
,
jobs
,
start up
,
Find IT contractors
,
search
,
job search engine
,
job listings
,
technology industry
,
recruiters
,
search jobs
,
it tech jobs
,
employment
,
find contracts
,
rates
,
contracting opportunities
,
tech jobs 2020
,
perfect tech team
,
techfynder.com
,
techfinder
,
part-time jobs
,
tech part time jobs
,
dedicated global recruitment platform
,
IT freelance contractors
,
tech finder
,
it contractors
,
employment landscape
,
IT Contracting Industry
,
Professional Indemnity Insurance
,
Public liability insurance
,
Employer Liability Insurance
,
IT Contractor Insurance
,
contract employees
,
Expat jobs
,
IT Professionals
,
Expats
,
IT Skills
,
Top IT Skills Covid
,
future workplace
,
tech jobs 2021
,
video interviews
,
hiring tools
,
virtual recruitment
,
how to manage contractors
,
managing contractors
,
Manage Contractors
,
techfynder team
,
meet the techfynder team
,
new faces onboard
,
awards
,
National start-up awards
,
contract jobs trend india
,
techfynder survey
,
contractual trends
,
Techfynder research
,
netherlands contract jobs
,
indian market survey
,
netherlands contractors
,
netherlands IT contractors
,
techfynder times of india
,
techfynder times of india interview
,
techfynder news india
,
techfynder news
,
techfynder growth
,
techfynder growth announcement
,
techfynder hiring plans
,
techfynder careers
,
techfynder yahoo news
,
south africa contractors
,
south africa contract jobs
,
accounting and finance
,
human resources and recruitment
,
pharmaceutical and medical devices
,
all sectors
,
Banking and Insurance
,
sales and marketing
,
Life Sciences and food
,
Information Technology
,
cricket ireland awards
,
Techfynder AI Event
,
AI Event